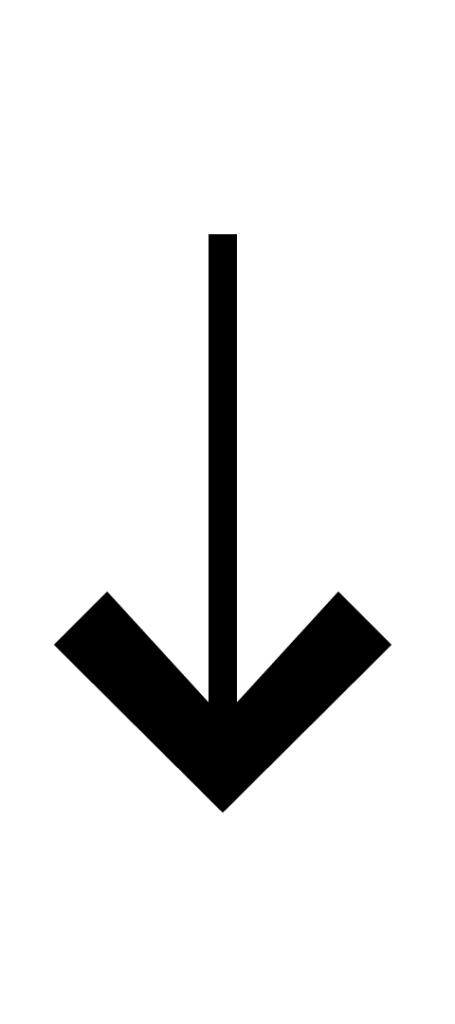 Graphic Design Studio
We thrive in book tailoring and type crafting.
We love it.
And we love our clients.
---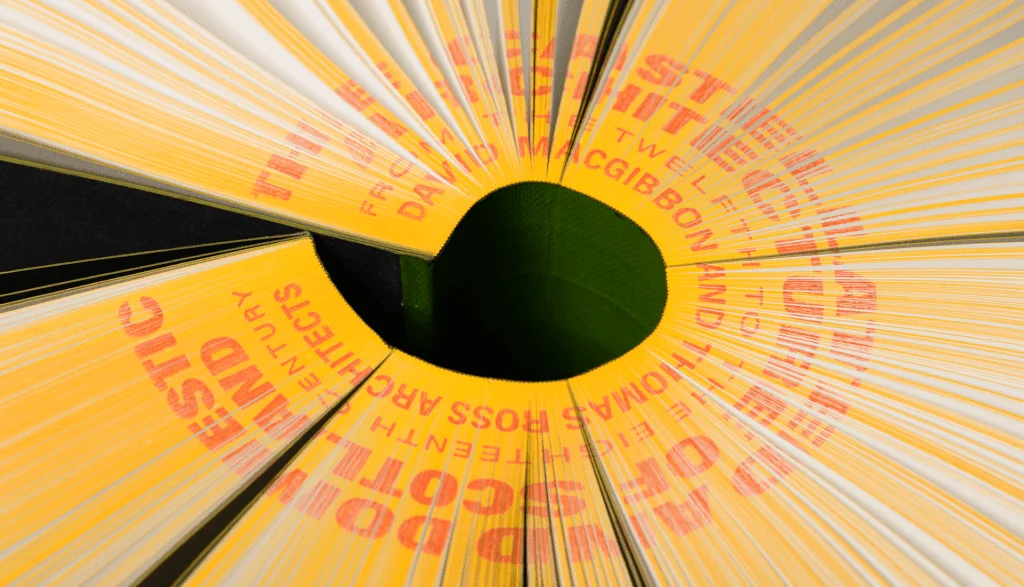 Book design
When you meet us, you'll immediately get how passionate (and nerdy) we are about book design. We strive to deliver you the best, tailor-made to your needs. And that you're proud of.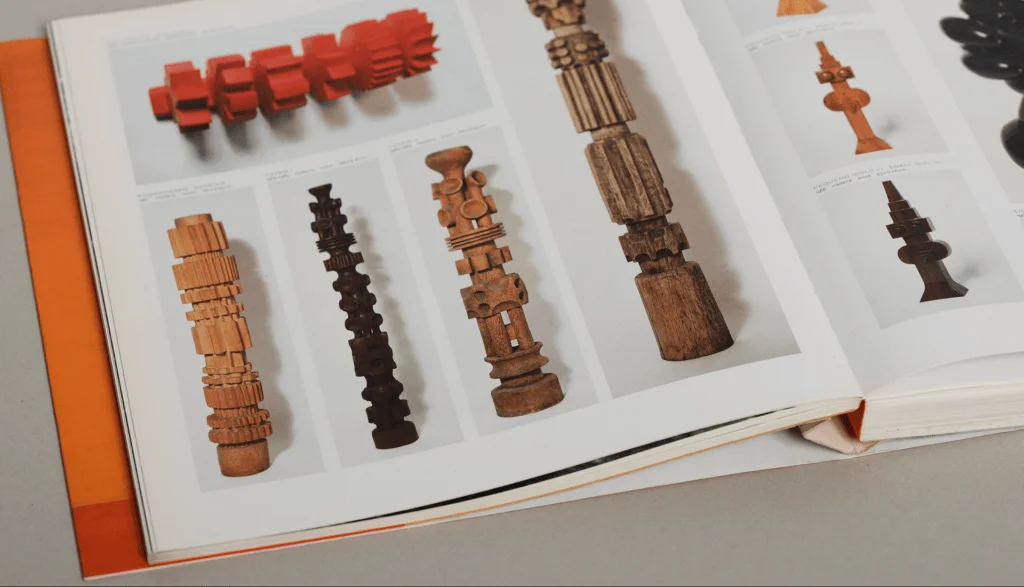 Brochure & catalogue design
Whether enriching an exhibition, pitching a project or tackling the complexity of a commercial catalogue, publications are a tried-and-true standard. And for good reason – an object is hard to ignore, especially a good one.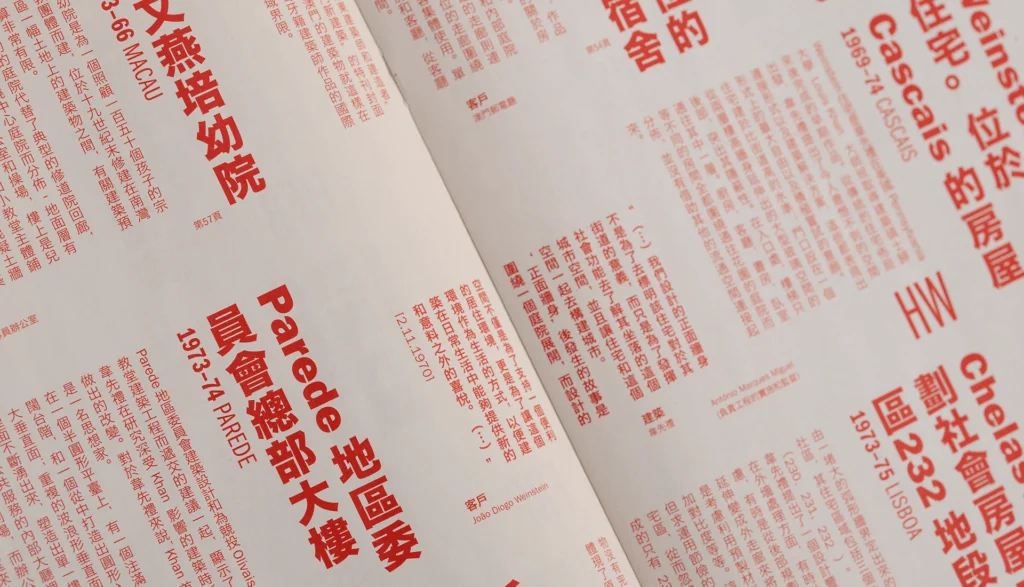 Newspaper & magazine design
We're at home when it comes to tackling complex information architecture, layouts and production pipelines. And we know how fast periodic publications work – and how to make it easier for everyone involved.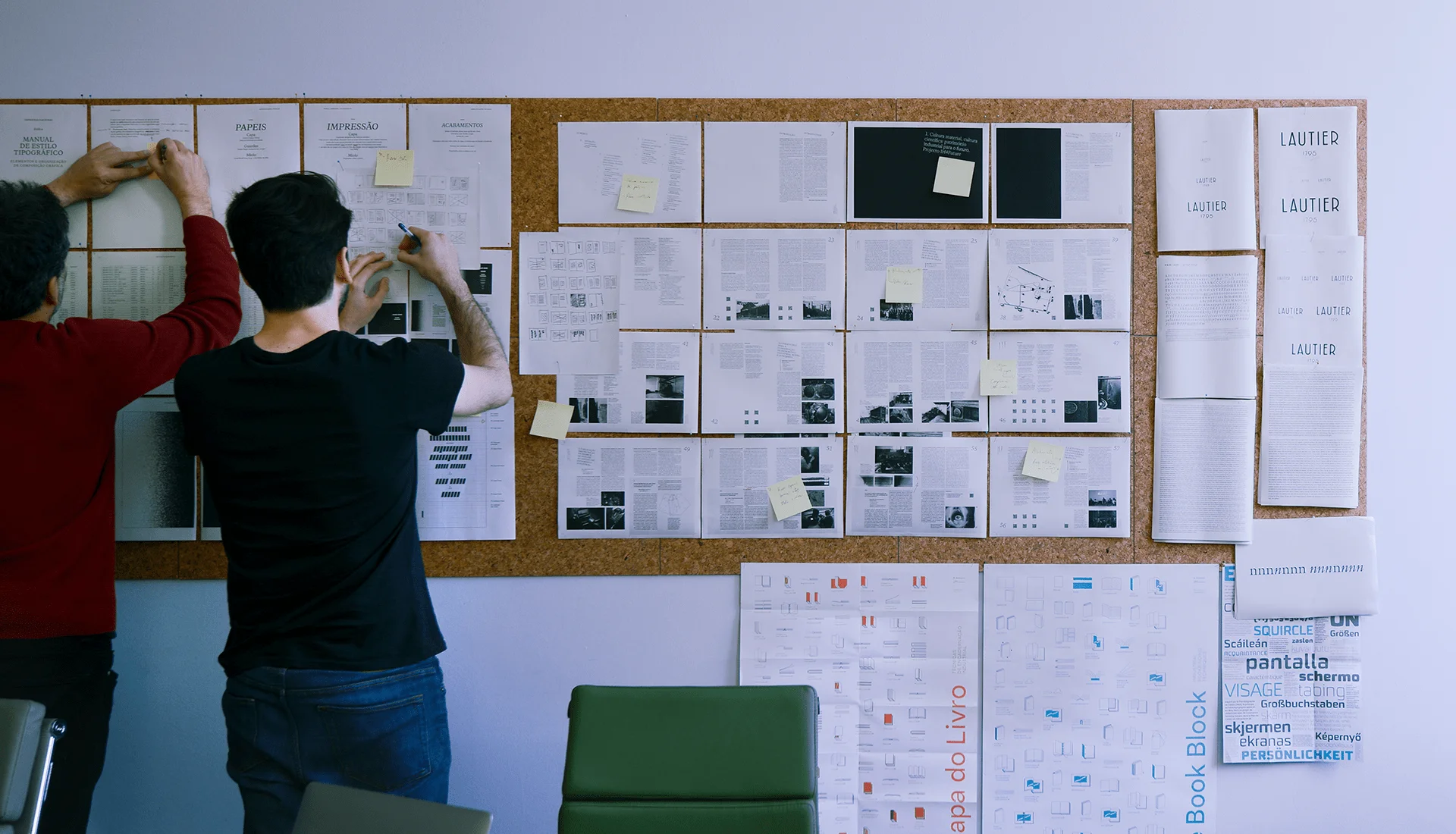 Editorial coordination
From editing to design, from budget managing to printing: making a book can be overwhelming. But fear not, we've got you covered from start to finish.
---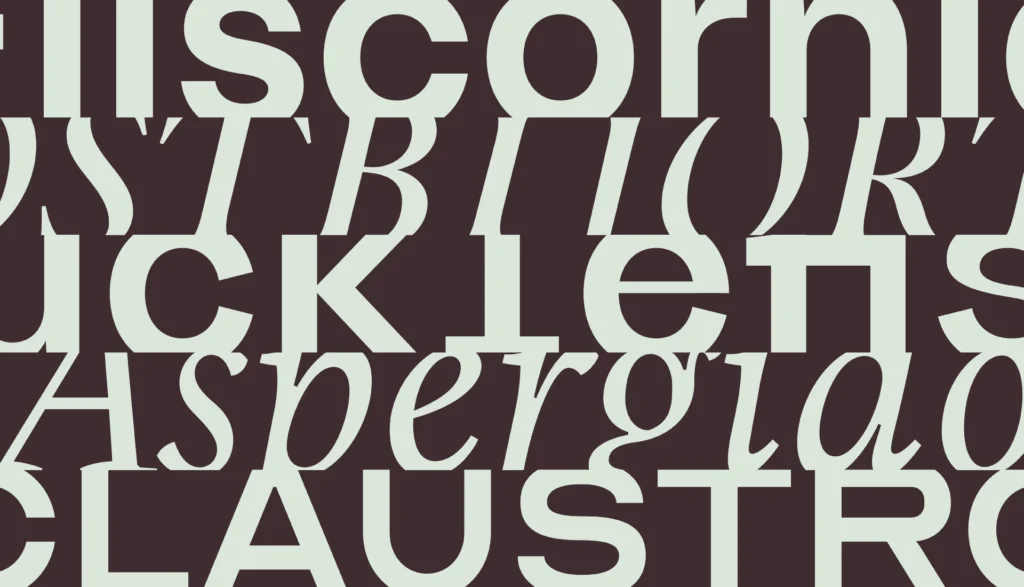 Custom font creation
Everyone has their unique voice – and your brand or project should too. Having a bespoke typeface ensures that you're unmistakable, and you can choose what makes you unique.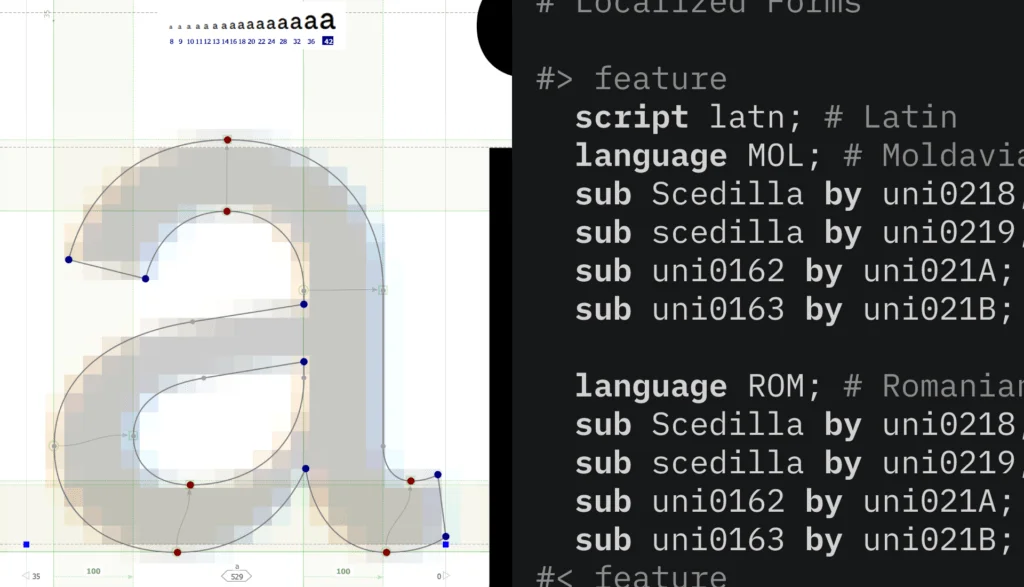 Font engineering
Quality control, encodings, OpenType features, variable fonts, spacing, kerning, hinting: that's a lot. Since designers love to design, you can leave the engineering to us.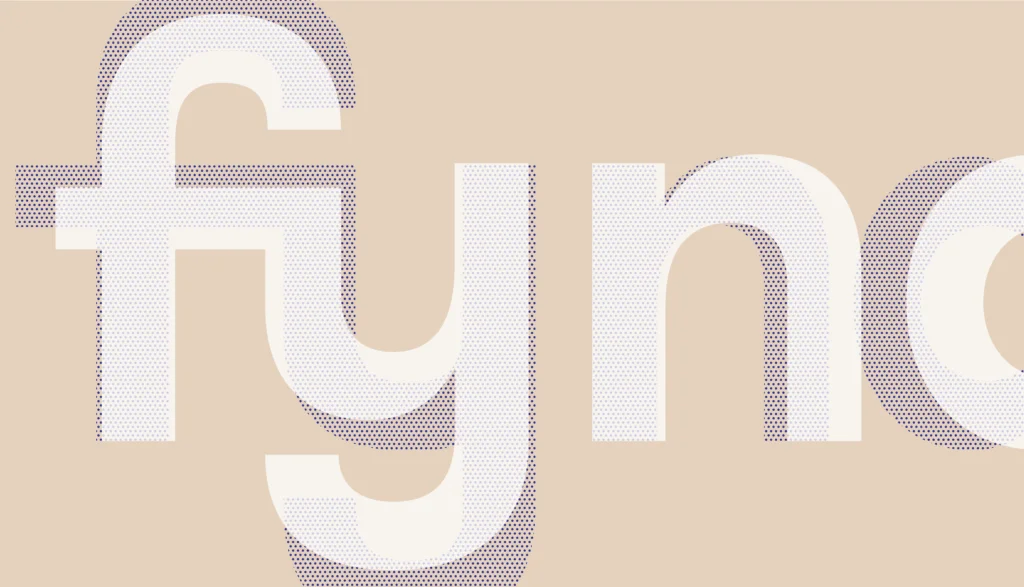 Logo refinement
There's a lot of love into crafting a brand, we know. But sometimes, there's something off; other times, there are niche technical problems to solve – and we can help! From great to impeccable.
---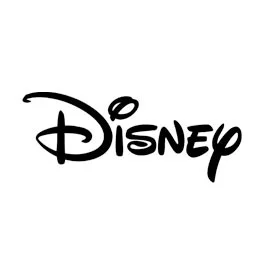 ---
Academic Institutions & Researchers, Agencies, Architects, Art Galleries, Artists, Authors, Book Publishers, Curators & Collectors, City Councils, Industrial Companies, Foundations, Marketeers, Media Outlets, Museums, Newspapers, NGOs, Photographers, Public & Private Institutions, Research Centers, Universities
---
1.
Briefing
---
First, we'll find the project, together. And we get to meet each other and help you lay out a plan to make your project come true.
2.
Discovery
---
Here we'll explore which aesthetic directions to take, keeping you always in the loop. No surprises.
3.
Design
---
Once we settle on what to do, we do it! And we're always available for your inputs – in fact, we encourage it.
4.
Production
---
We pride ourselves in making sure that only top-notch products arrive in your hands. So we make sure that the final product responds to the highest standards.
Our team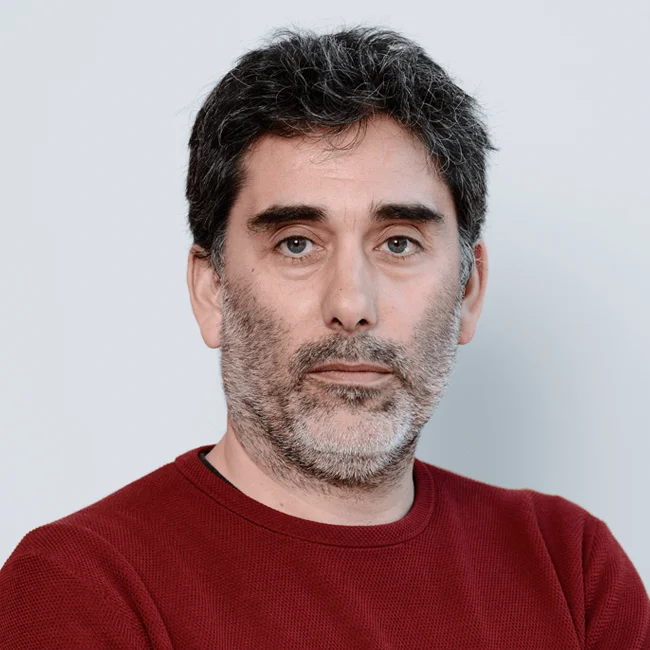 Rúben Dias
Internationally awarded Editorial Designer, Rúben has a PhD in Design. He teaches in workshops, is a regular speaker in conferences and writes about editorial design and type-related subjects. Ruben settled a letterpress workshop with movable type, is a Professor at ESAD —  Matosinhos and an associate at Itemzero.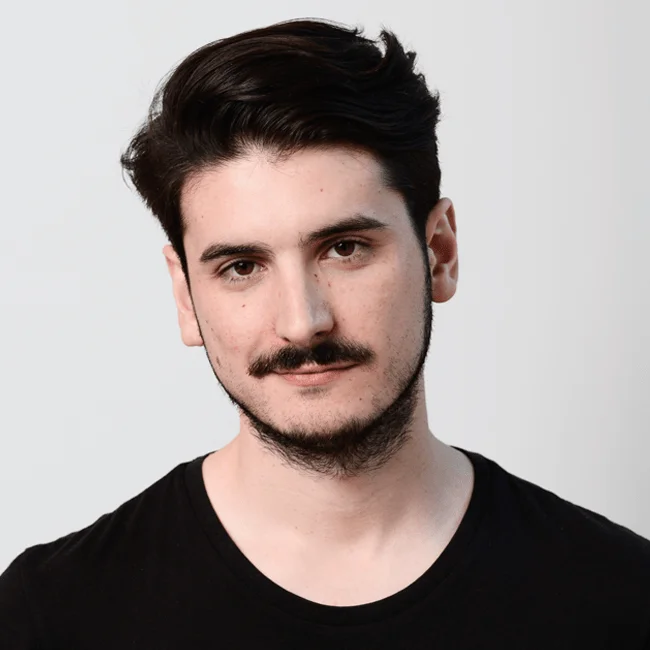 Ricardo Dantas
Internationally awarded Editorial Designer. He teaches at ESAD.cr  —  IPLeiria and LSD  —  Lisbon School of Design, and researches and writes on book page morphology. Also lectures letterpress workshops and creates commissioned pieces from handset type to proof print. Ricardo is an associate at Itemzero.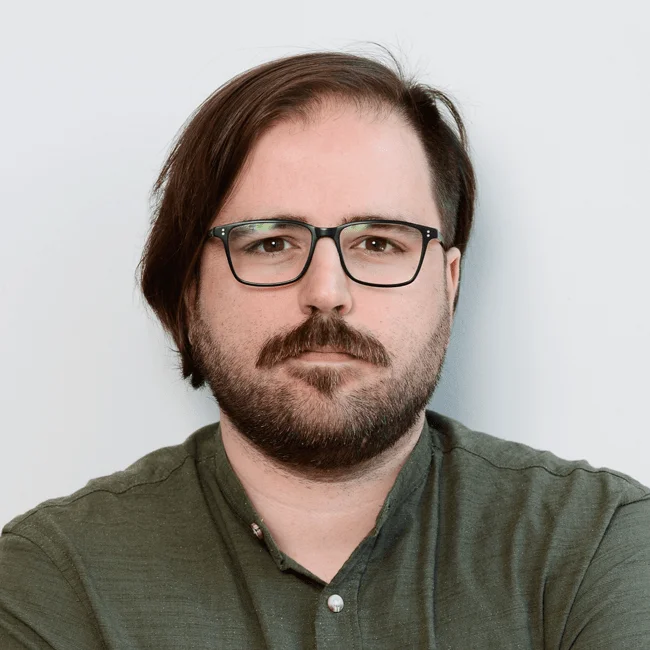 Fábio Martins
Internationally awarded Type and Editorial Designer, he writes and teaches regularly on type-related subjects and lectures at the Masters in Design and Visual Culture at IADE. Fábio is an associate at Itemzero.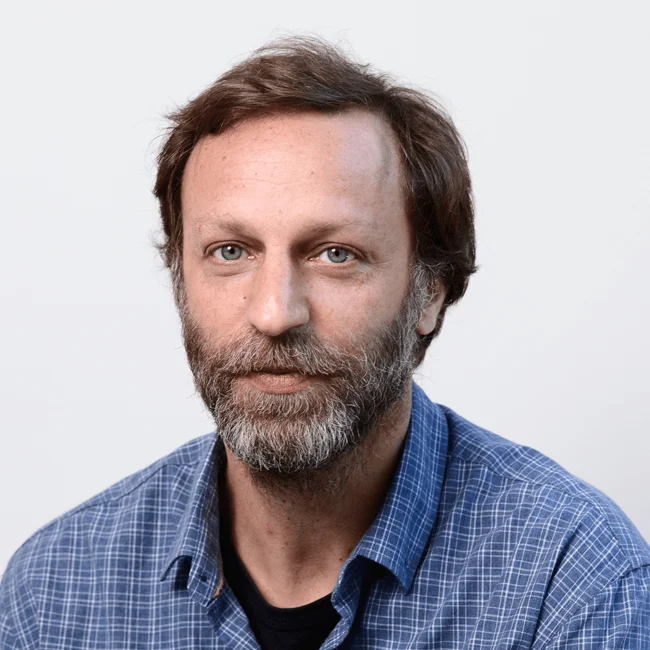 Rodrigo Correia
Graduated in Finance and with a post-graduate in Marketing, Rodrigo has experience in international management, specializing in Digital Marketing and Strategy. He is an associate at Itemzero.
Do you have a question or are you interested in working with us? We'd be happy to get in touch with you.